Flexible service tailored to your requirements
Every garden and project is different, which is why Sue offers a personal, friendly, knowledgeable and efficient service that is fully flexible to suit your needs. This can range a single consultation visit through to detailed garden designs, planting plans, plant supply and project management. Her extensive knowledge of plants and gardens ensures that you will get a truly individual result to match your lifestyle, using plants that suit your garden which means they'll thrive with a minimum of care.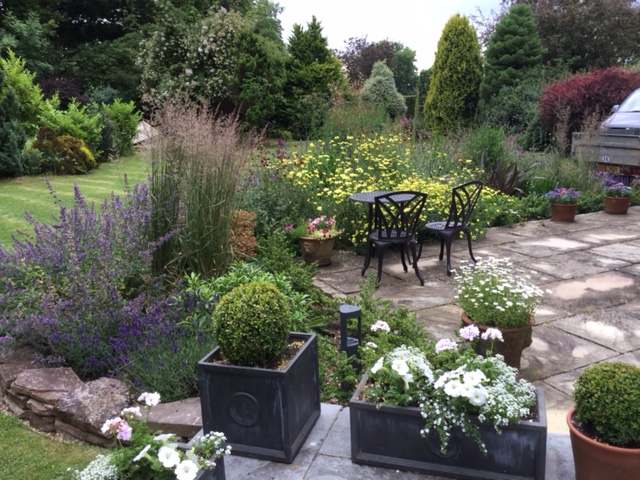 We just wanted to say how pleased we are with the new bed, everything is looking great and growing really well, it all looks so fresh and healthy. Lots of people have commented how lovely it looks and we have really enjoyed it ourselves too. Alison Eve.
To find out more:
Click here for more information on Charges and Services
The Gallery shows some examples of Sue's work.